Carry On Gift Ideas For Travelers
I'm always hunting for photography products to make my life easier, keeping what works and dropping what doesn't. Here's a list of my favorite products for the photographers and aspiring photographers out there.
Check out my favorite photography gifts below.
At the very least, you might want to include earplugs when you fly. Occasional short flights aren't a big deal but if you're traveling a lot or changing time zones, you will need to keep up on your sleep if you want to enjoy yourself. These noise cancelling headphones do just that, and they also help deter talkative neighbors from starting conversations when you're not feeling social.
Getting plenty of sleep is key to beating jet lag. A silk eye mask is the ultimate way to block out the light and surroundings so you can rest peacefully. This one in particular also comes with ear plugs.
There's not much room to stretch out in airline seats, and that means if you want to sleep you will have to do it sitting up. A neck pillow gives you a place to rest your head when there's no way to lay down. I like the scarf-style pillows like this one or something inflatable (but soft), so they can pack flat and take up less room in your luggage.
I think Airbnb is 10x better than any hotel. They're more affordable, they offer more opportunities to meet people, you can save money on food with access to a kitchen and you can live like a local. Now, Airbnb also connects you with local experiences and restuarants. My favorite travel experiences have involved Airbnbs, so this card is at the top of my list.
Different countries have different types of outlets. If you're traveling with electronics, you might have trouble plugging in without an adapter. Look for a universal adapter like this one so you have an option for every country you visit.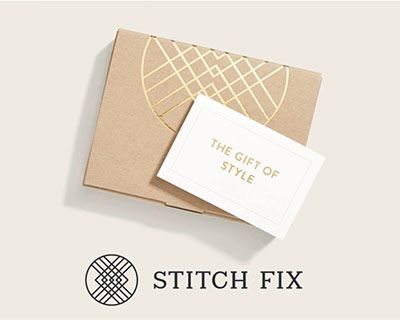 I hate shopping for clothes so much that I was running out of things to pack. Finding clothes that travel well that are versatile enough for socializing or exploring and look good is a full time job, not to mention the stores always seem to be out of the color or size you need. Stitch fix rescued me and helped me put together a travel capsule wardrobe that works for almost any location. A capsule wardrobe is made of very few selections that can be mixed and matched into different outfits. I highly recommend having them start on one for you.
It's always a good idea to have a way to lock up your belongings, especially expensive camera gear or travel documents. If you're using a lock on your luggage you need a lock like these that are TSA approved. I love the flexible metal wire on these because they can fit into small zippers where other locks can't.
I think I use my battery pack on every trip I take. When you're exploring away from electricity and your phone starts loosing charge, this is a great back-up when you need to charge something in a pinch.
No matter what I do, I cannot seem to keep track of all my charging cables. Between the cables for my camera, my drone and my phone it's also impossible to find what I need when I need it. This chord roll takes up minimal space and keeps me from goign crazy untangling cables looking for the one I need.
If you're traveling in a group, renting in an older building or staying in shared accomodations like a hostel, available outlets can tend to be scarce. If you have room in your luggage, a power strip will come in incredibly handy for getting everything charged right away instead of having to wait your turn for an outlet.
For those who like to read, books can take up a lot of space in your luggage and they can be pretty heavy. Audible and Kindle are great solutions and you don't even need a Kindle device if you have the app installed on your phone. I think people are pretty picky about their books too so an Amazon gift card will let them pick out any audiobook or ebook they like.
My legs love to fall asleep when I'm sitting for too long and it happens all the time. Compression socks like this help improve your circulation so you can sit more comfortable while working or flying.